26 Kwi

Six ways to spend your time in San Miguel de Allende, Mexico

If you are an aesthet and romantic, San Miguel de Allende is just made for you in heaven! This cosmopolitan city located in central Mexico and with its colonial architecture wows many tourists. Once tourists visit, they tend to fall in love with this magical city and they keep on coming back, some of them even stay permanently (20 percent of inhabitants are expatriates). So let's see what we can do in this charming place, shall we?
Take a local bus and go to Atotonilco sanctuary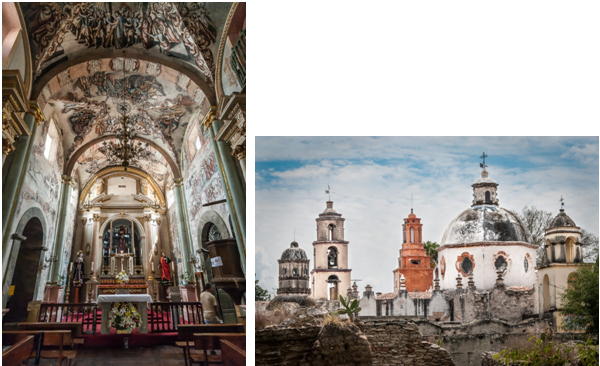 That might ne quite a journey! 11 km away from San Miguel de Allende is well worth a visit! Beautifully adorned chapel is trully a masterpiece. I could not get my eyes of the decoration that are all over the church and painted even on the ceiling. It is known as Mexico's Sistine Chapel. This is an important church that is connected to the independence struggle. Nationalist hero Ignacio Allende married here in 1802, and eight years later he returned with Miguel Hidalgo and a band of independence rebels en route from Dolores to San Miguel to take the shrine's banner of the Virgin of Guadalupe as their flag.
See the (dewocjonalia). They are well worth a look and have some blue corn quesadillas with mushroom filling and have a chat with a local lady. I guarantee that you will be thrilled by this experience.
Dance and listen to the music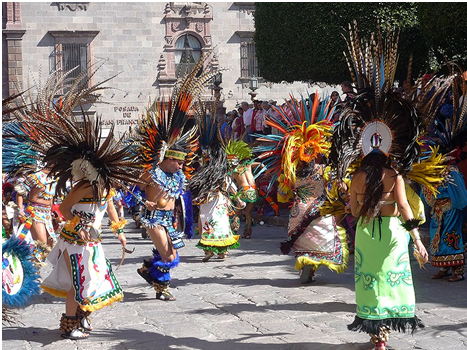 Come on the weekend by noon and lose yourself in 60s songs. Grab a dancing partner next to you and dance some rock&roll! There will be many locals dancing like pros but do not get discouraged by them. Everybody can dance!
Visit a cocoa shop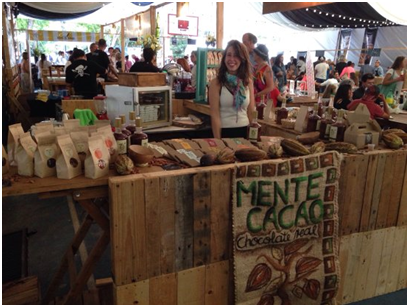 Listen to the story of the owner while you drink your hot cocoa drink. The owner will explain you all about the process, cocoa and even more. 
Get lost in the mural art district

Probably you will not find this place in any guide. I made the discovery by myself. I just got of the bus and got lost in the little streets of San Miguel de Allende. On the way back I recommend a nice Japanese restaurant with sushis if you are starving.
Wear a flower crown (if you are a female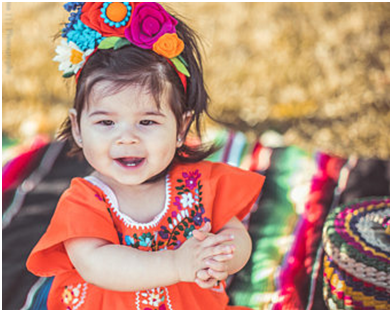 The tradition of this place are paper flower crowns worn by girls mostly. But I dared to wear one too and took lots of photos. All the ladies look phantastic and I just love this tradition that embellishes the street of this little town.
Taste some local street food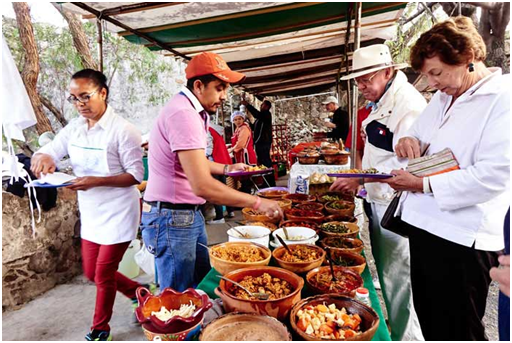 Street food has two advantages: it is cheap and simply delicious! I personally recomment the corn with mayonnaise and spices and little dumpling with different fillings. Sit on one of the many benches and observe the night life.
Well, there is much more to do in San Miguel de Allende… But for now, one thing I can guarantee that this place will steal your heart!