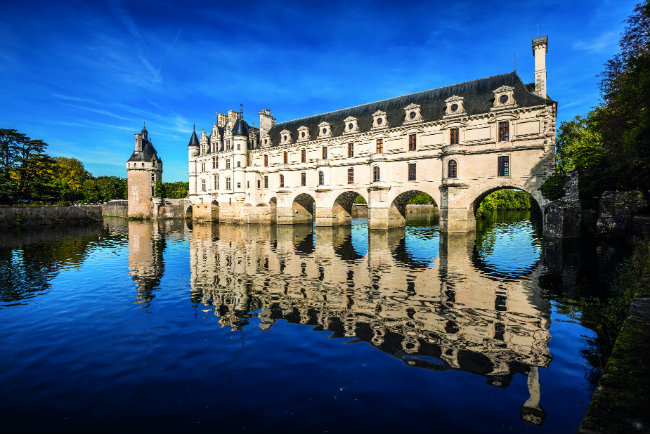 21 maj

A Romantic Trip to Loire Valley in France

Are you still hesitating where to head this summer? I have an excellent idea that you might want to consider for your vacation: The Castles in the Loire Valley. The Loire Valley is home to beautiful rivers and vineyards, and hundreds of castles. It is a feast for the eyes and tasting buds!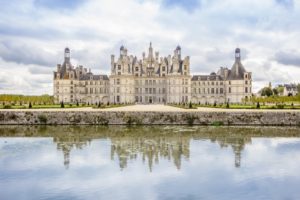 Magnificent Castles
The history and architecture of this region offer a unique experience. There are many castles to choose from, but for me, the best options are: Château de Chambord, Château de Chaumont, and Château de Chenonceaux.
The 16th-century Château de Chambord features stunning French Renaissance architecture. It is one of the best castles in Loire Valley. This UNESCO site offers tours of its interior with intricate architecture and impressive tapestry collection. Outside of the castle there is a formal garden with amazing native French plants. I would also recommend exploring the surrounding park filled with wild boars, roe deer, and bats and many walking trails. The castle has a restaurant and offers horse carriage rides.
The Château de Chaumont was built by Odo in 933. It was rebuilt in the 15th-century. The castle shows many distinctive architectural details, including medallions by famous Italian sculptor Jean-Baptiste Nini. Outside, you can find chestnut trees, bridges, and large wildflower fields. There are also stables, a bee house, vegetable garden, and a pet cemetery.
In the Château de Chenonceaux, you can find a mixture of Gothic and Renaissance architecture. It has an extensive collection of 16th to 17th-century tapestries and many intricately decorated rooms. The castle has many gardens that include various species of plants, lakes and bridges. Worth recommending is a night walk through the gardens illuminated by soft lanterns and candles. This castle organizes floral workshops and has a fine dining restaurant.
All the Delicious Wine and Food
The Loire Valley is widely known for its amazing, excellent wines. All are quality wines, closely tied to the history of France, a viticulture which began in the 5th century. The knowledge of winemakers is handed down from generation to generation. Just to name few: Bourgueil, Chinon, Vouvray, and Valençay.
Prepare yourself for fresh, local, delicious and beautifully served food. There are plenty of well-known specialities for the cuisine of Loire Valley. Start with goat cheese: Olivet cendré, Pithiviers au foin or crottins de Chavignol. Typical regional food includes among others: rillettes de Tours (a spread made from slowly cooked pork meat in a pot of pork fat), poached eggs au Chinon, saupiquet nivernais (it is sliced ham in a cream sauce spiced with vinegar, pepper and often with juniper berries). For those with a sweet tooth there are: nougats de Tours (a tart with a sweet pastry base, topped with an almond meringue and filled with candied fruit and apricot jam), Chinon peaches and dried pears are a good selection of this amazing cuisine.
Bicycle Trails
The Loire by Bike cycle trail is one of the most attractive ways to discover the treasures of the Loire Valley. The designed paths are for bicycle riders of all ages. You will just love pedalling along the gently rolling roads, through fields of sunflowers and scenic medieval villages. It is up to you to choose from 900 km of perfectly signposted and well-surfaced paths and roads.
Vocabulary
interior – the inside part of a building, considered as a whole from the point of view of artistic design or general effect, convenience, etc. (wnętrze)
intricate – having many interrelated parts or facets; entangled or involved (złożony)
tapestry – a fabric consisting of a warp upon which colored threads are woven by hand to produce a design, often pictorial, used for wall hangings, furniture coverings, etc. (arras, gobelin)
wild boar – a wild Old World swine, Sus scrofa, from which most of the domestic hogs are believed to be derived (dzik)
roe deer –  a small, agile Old World deer, Capreolus capreolus, the male of which has three-pointed antlers. (sarna)
bat – any of numerous flying mammals of the order Chiroptera, of worldwide distribution in tropical and temperate regions, having modified forelimbs that serve as wings and are covered with a membranous skin extending to the hind limbs (nietoperz)
chestnut tree – any of the several deciduous trees constituting the genus Castanea, of the beech family, having toothed, oblong leaves and bearing edible nuts enclosed in a prickly bur, and including C. dentata (American chestnut), which has been virtually destroyed by the chestnut blight, C. sativa (European chestnut), C. mollissima (Chinese chestnut), and C. crenata (Japanese chestnut) (kasztanowiec)
pet – any domesticated or tamed animal that is kept as a companion and cared for affectionately (zwierzę domowe)
viticulture – the culture or cultivation of grapevines; grape-growing (nauka o uprawie winorośli i produkcji wina uprawa winorośli)
spread – a product to apply on a surface, eg. bread. (smarowidło)
a sweet tooth – a liking or craving for candy and other sweets. (lubić słodycze być łasuchem)
pastry – a sweet baked food made of dough, especially the shortened paste used for pie crust and the like (ciasto)
candied fruit – (kandyzowane owoce)
pear – the edible fruit, typically rounded but elongated and growing smaller toward the stem, of a tree, Pyrus communis, of the rose family (gruszka)
sunflower – any of various composite plants of the genus Helianthus, as H. annuus, having showy, yellow-rayed flower heads often 12 inches (30 centimeters) wide, and edible seeds that yield an oil with a wide variety of uses (słonecznik)